Experience Our Colors and Finishes First Hand.
Disclaimer: Color samples apply to Penntek Coatings only. Colors may vary depending on monitor settings. Please contact us for physical samples before color choice is selected. 
Chip Floor Coating Color Samples
For a highly-durable floor coating with maximum visual impact, the Chip Floor Finish is the perfect solution. The orange peel texture of this floor coating finish provides additional traction and adds a unique granite-like visual element to any size space.
Advantages of Chip Floor Finish:
High-gloss finish for a clean, appealing space
Variety of pre-tinted color options
Chemical and abrasion resistant surface
Solid Polyurea Floor Finish
If you need a garage floor coating that can handle the extreme temperature fluctuations of Tulsa, OK, then the Solid Color Polyurea Floor Finish is for you. The unique make-up of this product allows it to hold up to freeze and thaw cycles while remaining flexible, and it offers numerous benefits to help you get the highest value for your investment.
Advantages of Solid Garage Floor Finish:
Fast 24-hour installation and cure time
Longest recoat window of polyurea products
Variety of options for color, texture, and slip resistance
Hot and cold weather durability
Low-maintenance upkeep

 
Shop Floor Polyurea Floor Finish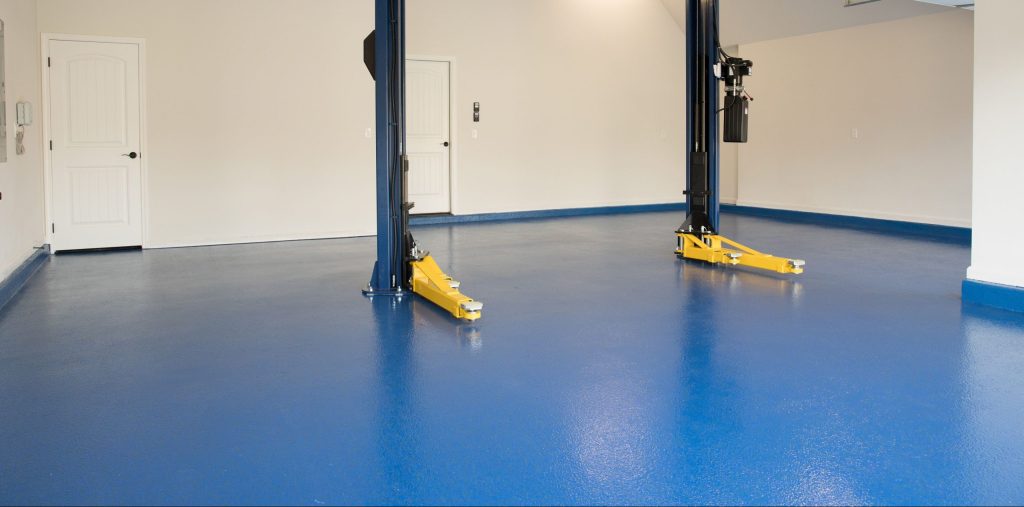 Exceptional durability and resistance to chemicals is essential when it comes to flooring in your shop, and our Shop Floor Polyurea Floor finish is built to withstand the toughest applications. The extreme resilience of this type of garage floor coating protects both your employees and your company's bottom line with the following benefits:
Uniform, slip-resistant, textured surface
Extreme adhesion for long-lasting durability
High chemical and abrasion resistance
Affordable, cost-effective floor finish
Variety of colors to match the aesthetic of your shop