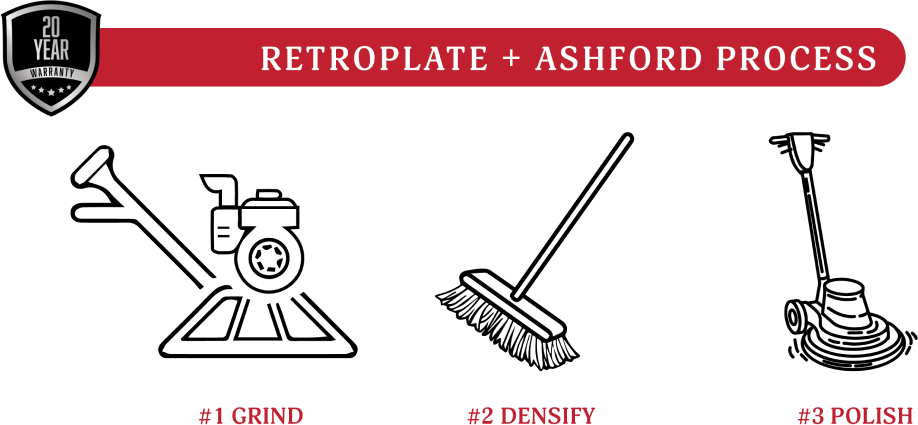 What is RetroPlate concrete polishing?
The RetroPlate concrete polishing system enhances the beauty and durability of the concrete and offers a long-lasting, low-maintenance, and cost-effective approach to industrial, commercial, and residential spaces. RetroPlate offers a more glossy finish that is environmentally friendly, sustainable, and VOC-free, as it reduces the need for harsh chemicals during maintenance. Additionally, RetroPlate adds slip resistance to surfaces, making it a safer option for high-traffic areas. 
With a 20-year warranty on your RetroPlate coatings, you can rest assured that your floor will remain durable, beautiful, and functional!